I am a proud graduate of the Individualized Major Program, and about four months ago, I made the difficult decision to leave a successful stint at my current job to pursue a graduate degree. I have submitted applications to a number of Master's Degree programs in International Development Studies, all of which focus on preparing students with the technical skills and context to solve global issues of human well-being. As I await my admissions decisions, I have found myself reflecting on the confluence of events that have led me down this particular career path.
After graduating high school, I moved to Lima, Peru as part of a student exchange program where I attended university classes, built a new community of friends, and became fluent in Spanish. During my time there, I was involved in several humanitarian aid projects which included working with local chapters of Rotary International to deliver hundreds of donated wheelchairs to remote Andean communities.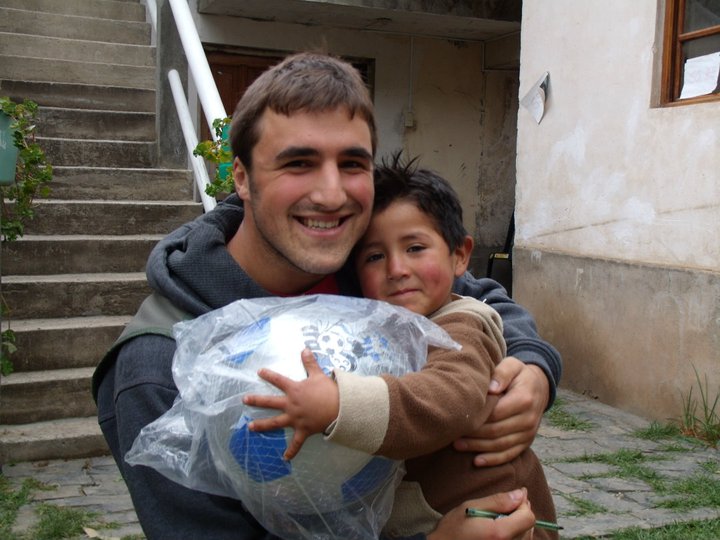 I returned home inspired, with a newfound commitment to humanitarian service and eager to create a project of my own that could help to alleviate the poverty and suffering that I had witnessed. I founded an aid project, which I called Project Peru. Over the course of two years, I raised over $8,000 to purchase school supplies, commodity baskets, and Christmas presents for over 300 families. Leveraging the network that I had formed in Peru, I worked closely with a number of local partners to distribute the supplies to rural Peruvian schools and orphanages during the holiday seasons of 2011 and 2012.
However, something was wrong. Despite the project's objective success, I became disenchanted with its mission. I became aware of a dark side to humanitarian aid, characterized by oppressive power dynamics, class tensions, and patronage. In addition, the project's impact was superficial, unsustainable and its whole premise lacked a strong empirical foundation. Gifting Christmas presents did not tangibly improve anyone's condition and presumed a diagnosis that was not based on evidence. This realization led me down a line of questioning that ultimately shaped the trajectory of my career and studies during the ensuing years. I found myself asking questions such as, "How might I have used the money differently? Are there sustainable models for development that genuinely increase human well-being?"
In an effort to answer these questions, I turned to academics. At the University of Connecticut, I declared an individualized major in international relations with a focus on economic development and built an interdisciplinary curriculum designed to explore poverty through several diverse lenses, including anthropology, sociology, human rights, and microeconomics. I gravitated toward the structure provided by economic analysis and declared a second major in economics and a minor in human rights. My studies provided me with a solid foundation in economic analysis, but I struggled to reconcile classical economic theory with what I observed to be true with respect to the nature of human well-being – a condition that seemed to be less a function of consumption and income, and more a product of opportunities, freedoms, and communal relationships. This conflict was reflected in my senior capstone project which offered an interdisciplinary critique of economic interpretations of happiness.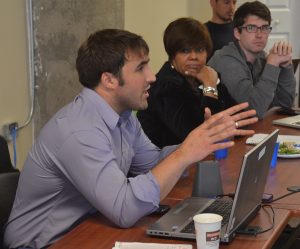 I became fascinated by the disruptive potential of social enterprise in the field of development, and after graduating I began working for a social enterprise start-up incubator. In my current role as Director of Programs, I have designed and implemented several successful high impact entrepreneurial programs, including a nationally awarded accelerator that has been associated with the creation of over 50 jobs and 3.5 million dollars of private investment.
I am pursuing a graduate degree in International Development Studies because I am ready to take the next step in my career. I believe that social innovation may play a major role in shaping the next chapter of global development, but in order to explore its application, I must first equip myself with a deep technical and theoretical understanding of current development practices and methodologies. As I reflect on my path over the past ten years, I am grateful to the IMJR program for providing me with both the support and latitude to pursue my interest in this field. The interdisciplinary approach was not only highly relevant to my professional experience after graduation, but it has provided me with a well-rounded academic foundation, and I am thrilled by the opportunity to continue my studies at the graduate level.
By Ben Simmons-Telep
IMJR: International Relations