My name is Aaron Plotke, and I am a senior at the University of Connecticut with a dual degree in Nutritional Science and Health Policy (my IMJR). For the fall semester, I decided to study abroad in Geneva, Switzerland. The program I am participating in focuses on Global Health and Development Policy. We are covering a wide range of topics from global governance systems and health to food security and international health regulations.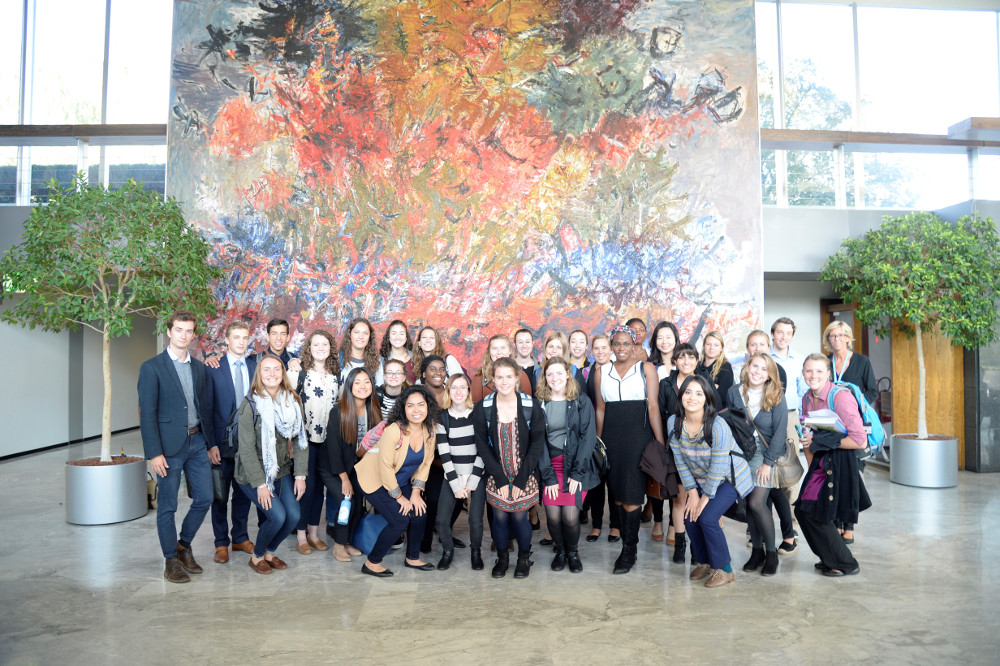 The program has been (and continues to be) an incredible academic and cultural experience. We are conducting multiple research projects from local case studies focusing on health issues in Switzerland and Morocco to a final month-long independent study project on a topic of our choosing. Geneva is home to many experts in global health and development who work for international organizations; we attend lectures by them, network with them, and interview them for our independent research projects. In addition, as part of the program's goal of cultural immersion, three times a week we are taking classes in French, the primary language in Geneva. We have also taken a few short field trips to other cities in Switzerland, such as Bern to visit the Swiss Development and Cooperation Program, and a week-long excursion to Morocco. This was one of my favorite parts of the program. We lived with host families in the old city of Rabat (called Medinas) while hearing experts from local non-government organizations (NGOs). We were as integrated into the local culture as one week allowed. The first time we walked into my host families building, I found myself in the midst of a four-day celebration for their new born cousin, in which they immediately invited my roommate and me to join. This was definitely a highlight of our trip to Morocco.
As I reflect on my study abroad experience, I couldn't have picked a better program to complement my majors in Nutritional Science and Health Policy. The School for International Training's program in global health and development policy has expanded my knowledge into the global arena and has also given me a better idea of what my future career may look like. Studying the work of international and non-governmental organizations has certainly made an impact on what I will do after graduation. Networking with experts in the global health and development sectors may lead to internships and work opportunities in the future!
by Aaron Plotke
IMJR: Health Policy
---