Advising Appointments:
During the semester we use Nexus to schedule appointments. You can find us under Storrs, "Enrichment Programs," or search by last name.  When you make an appointment through Nexus, it will send you a link to the appropriate WebEx meeting room or, if in person, provide you with the office location.
During the summer and winter sessions we don't use Nexus. Please email us to schedule an appointment.
Staff
Ken Cormier, Ph.D.
Director
Rowe 402 | kenneth.cormier@uconn.edu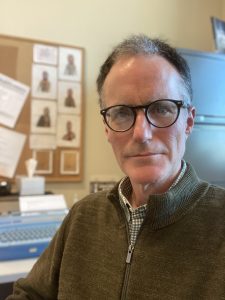 Ken Cormier earned his Ph.D., M.A., and B.A. in English at UConn, in addition to an M.A. in English/Creative Writing at Eastern Michigan University. He is the author of two books of stories and poems: Balance Act and The Tragedy in My Neighborhood. Ken's scholarly work is interdisciplinary in nature, focusing on the history of audio recording, multitrack production, life stories, poetry, and performance. He taught English and Creative Writing at Quinnipiac University (2010-22), where he also served as the first director of Creative Writing, building the program from the ground up with a focus on student engagement and diverse voices. Prior to his roles at Quinnipiac, Ken served as Assistant Director and then Associate Director of UConn's Creative Writing Program and Co-Director of the Writing Center. He joined IISP in 2022.
Martha Goldstein-Schultz, Ph.D.
Program Advisor
Rowe 405 | martha.goldstein@uconn.edu
Ma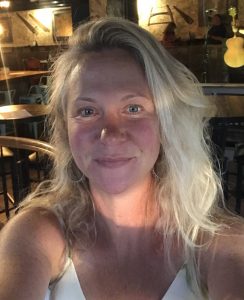 rtha Goldstein-Schultz earned her Ph.D. in Human Sexuality Studies at Widener University.  Her research focuses on inclusive sexuality education, LGBTQ+ inclusive safe spaces in educational settings, and most recently, college students' mental health and yoga practice.  Martha is a certified meditation instructor of Koru Mindfulness for college students.  She taught Health Education and Human Sexuality at Eastern Connecticut State University. Martha was an adjunct instructor in UConn's Human Development and Family Sciences department, and Coordinator of Youth Development, Language & Literacy Program in Student Activities Community Outreach.  Martha joined IISP in 2023.