Until recently, the vast majority of individualized majors have been in the College of Liberal Arts and Sciences (CLAS). The last few years, however, have seen a new growth in the College of Agriculture, Health and Natural Resources (CAHNR), largely driven by students' interest in sustainable agriculture and applied health sciences. Majors devoted to health usually include courses in allied health, nutritional science, and kinesiology; those devoted to sustainable agriculture usually include courses in agriculture and resource economics, natural resources and the environment, and plant science. The new growth in majors in CAHNR mirrors a broader trend that we have seen in students' interest in the well being of humans and the planet, either directly, through the health professions, or indirectly, by promoting sustainable systems in agriculture, manufacturing, and energy production.
Recent major titles in CAHNR that reflect this new growth include:
Health, Nutrition, and Wellness
Aquaculture and Fisheries
Community Health
Livestock Management and Policy
Nutrition and Exercise Physiology
Sustainable Agriculture and Global Development
A good example of this trend is recent graduate Tierney Lawlor ('17), whose major, Sustainable Farm and Ranch Management, included courses such as Principles of Animal Genetics, Environmental Soil Science, and Business Management. Tierney's long-term goal is to operate her own farm, and to that end she has done some internships that have allowed her to work with cattle. For more on her story, please see the recent UConn Magazine article on farming in which Tierney was featured.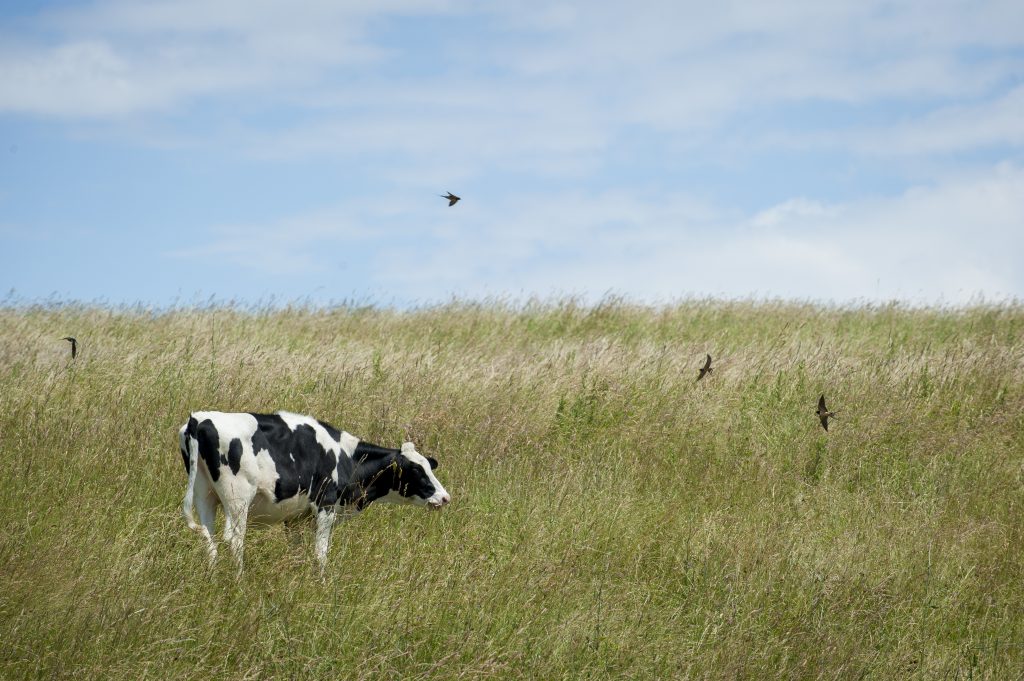 If our most recent round of applications, which included a record high six majors in CAHNR, is any indication, we expect that this new growth will continue for the foreseeable future. We look forward to working with more students in health and agriculture and are excited to see what type of imaginative majors they create!