During the summer of 2015, I traveled to Guatemala with the Social Entrepreneur Corps through the 8-week UConn study abroad program. It was a fantastic experience and program, and I learned more during that time than in any other period of my life. Perfectly complementing my individualized major in International Relations (with a focus in Human Rights and Development) and my traditional major in Spanish, this program reaffirmed my desire to work in the human rights and economic development sector. We worked with students from all over the country and different universities such as UConn, Duke, Babson, Boston University, University of North Carolina, and Cornell. Our community partner, Soluciones Comunitarias, is run by absolutely amazing people, and we worked very closely with them during this whole process. They use the MicroConsignment Model (MCM), a sustainable and impactful social business plan that mirrors microfinance initiatives in many ways.
Our big group was divided into three different teams: Esperanza, Oportunidad, and Impacto. My team, Esperanza, focused on eye care and eye health—this entailed running and organizing free eye exams for the local communities and finding the correct glasses or other products for the clients. This was the first year that they implemented the SVOne (as seen in the picture below), a device that took pictures of the client's eyes and read what they needed for a distance prescription. As a team, we created a final report of over 100-pages with deliverables and instructions on how to carry out an effective campaign with the SVOne. This included everything from how to create strong relationships with local eye doctors to a way to properly manage the product sales.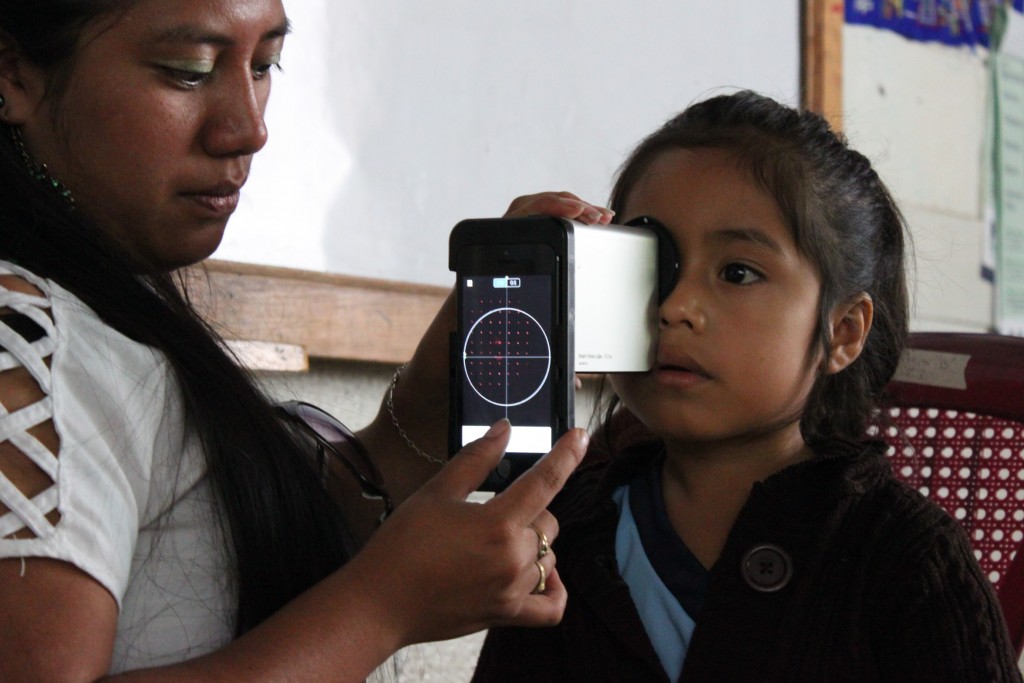 We worked five to six days a week, but on our days off we were able to travel, hike, and explore the local community. On a weekend with two days off, we climbed Volcán Tajumulco, the highest point in Central America. We made it to the peak to watch the sun rise over the volcanoes in the distance (see picture below). It was one of the hardest, but most incredible physical challenges I've ever experienced. At UConn, I continue to work with Social Entrepreneur Corps as a Campus Advisor because I truly believe in the work that they are doing and I hope to help them continue and improve upon their vision in any way possible.