"I'm in love with cities I've never seen and people I've never met."
-Melody Truong
My name is Asha Chowdhury, and I am a senior at the University of Connecticut with a major in International Media and Promotion. This summer I traveled to Barcelona, Spain, for an internship that changed my life.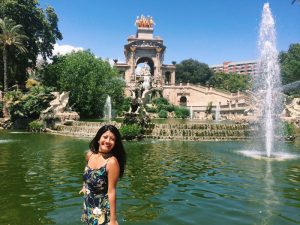 The internship was with YouBarcelona, a marketing and public relations agency that works with the biggest and most well-known nightlife venues in Barcelona: Opium, Bling Bling, Pacha, Hotel W, Shoko, Otto Zutz, etc. I cannot express how excited I was to learn more about this young and lively company. As YouBarcelona's marketing and social media intern, my tasks included managing a number of their social media accounts, creating content for their website and translating it into other languages, and reviewing venues on Trip Advisor. This was both exciting and scary, because while I had a gut feeling this was where I was supposed to be, I was very afraid of not being happy.  Fortunately, I fell in love with my work the moment I stepped into the office.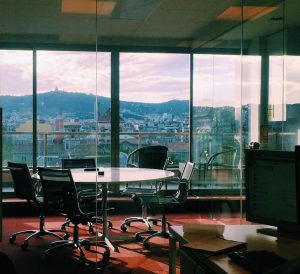 I had two amazing supervisors, Eric and Jorge, who assigned me a number of Instagram accounts and a fake Facebook, where I was constantly promoting venues and responding to customers.  This task was one of the easier ones, but it is vital for the venues to gain recognition and brand loyalty. Customers were very engaged with the social media accounts, and, by the end of my internship, I gained ten thousand followers. This was the most the company had seen in that short an amount of time. Secondly, I created landing pages and blog posts for the English version of YouBarcelona's website at least three times a week. The goal was to increase our visibility on Google, drive more traffic to our websites, create more brand recognition, and improve our customer relationships. This task allowed me to be innovative in ways I didn't know I could. Lastly, and this was one of the most tedious tasks, I translated web content for each day in English, Spanish, Catalan, German, French, and Italian. Since tourism is extremely important in Barcelona, it is crucial that we have a multilingual website that can build international relationships. I have little knowledge of these languages, however, which proved very difficult in the beginning.  By doing the translations I gained some basic knowledge of each language and more experience for the international aspect of my major.
Upon returning to the United States, I can honestly say I created the perfect major for myself. I was able to integrate my internship with my major and found that work wasn't work anymore. I found myself enjoying the whole process. And through writing for social media, blogs, and the web, I enhanced my professional skills. In the future I can only grow more.
by Asha Chowdhury
Individualized Major: International Media and Promotion
---