I graduated in May 2019 from the University of Connecticut with a B.A. in "Food, Culture, & Sustainable Society" (individualized) and Human Rights. My individualized major focused on the relationships people have with food, and how to use that knowledge to make our food system more sustainable. My courses were drawn primarily from the departments of sociology, geography, and anthropology.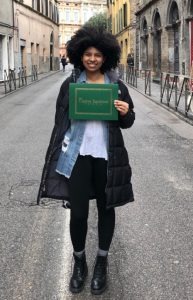 Although UConn has many courses with which I could build a strong academic program, I wanted to expand the scope of my studies beyond the United States. I looked into semester-long study abroad, and quickly found that Italy could be the perfect destination. UConn Education Abroad offered programs to Florence and Perugia, both of which had food-related coursework. After meeting with Valerie Nightingale, a study abroad advisor, I soon realized The Umbra Institute in Perugia would be the best fit. The Food and Sustainability Studies Program (FSSP) is specifically oriented the topics of my individualized major, and includes immersive class field trips and community engagement courses. I was also drawn by the city of Perugia itself, where I would be able to immerse myself linguistically and meet other university students.
While in Perugia, I took Italian, Water Essentials, The History and Culture of Food in Italy, Sustainability and Food Production in Italy, and Anthropology of Food. Although I did know some Italian (and a lot of Spanish) before visiting, the mandatory Italian course helped me gain more confidence speaking independently. Water Essentials was a multidisciplinary course focused on the intersections of water with society, the environment, gender, and politics. The remaining courses I took were directly part of the Food and Sustainability Studies certificate program. The History and Culture of Italy focused on taste, "Italian-ness", and what Americans know to be "Italian". Our history course also included a variety of field trips to places like Florence, Parma and Modena. These field trips gave us unique opportunities to see one of the oldest pharmacies in Florence, some of the first cookbooks in Italy, production of prosciutto, parmesan cheese, and balsamic vinegar. Sustainability and Food Production in Italy is a community engagement course which allowed us to gain experience volunteering at two different urban gardens. One of these gardens was a mental health residency which practiced horticultural therapy. Anthropology of Food centered around a mini-ethnography project in Perugia where we dined at local restaurants while making observations about their presentations of local and traditional menus. After this course, I co-authored an academic paper with Dr. Elisa Ascione, and a couple other students in the program, which is currently under review. The manuscript we submitted is titled, "Nostalgia on the Menu: Study Abroad Students Exploring the Past in Italian Restaurants". It is a collection of writing based on ethnographic observations of five Perugian restaurants. The goal was to describe what "local" and "traditional" means to these establishments through an analysis of their decor, menus, websites, and interviews.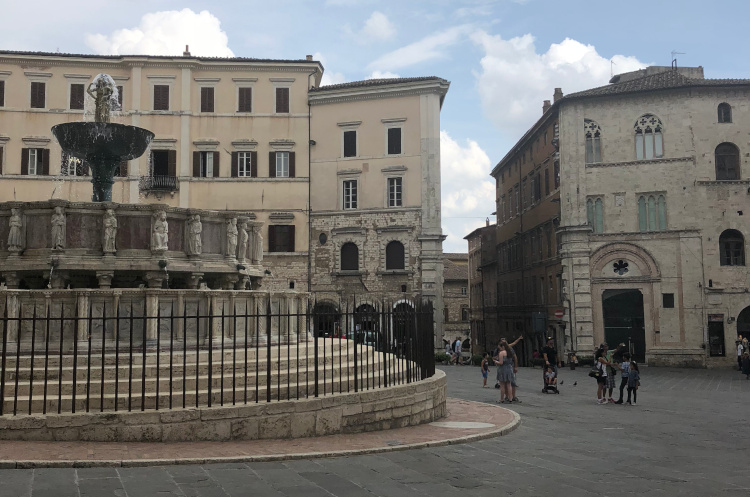 In my opinion, the FSSP is one of the strongest parts of The Umbra Institute. Through that program, I gained connections to accomplished faculty, experience volunteering at food-related non profit organizations, and was able to visit many parts of Italy. I also made great friends, as the Fall section of the program was quite small. One of my friends even traveled with me to take the GRE in Rome! My experience as a study abroad student made me a competitive candidate for graduate school, among many other opportunities, and continues to inform my academic career now.
By Abby Katz
IMJR: Food, Culture, and Sustainable Society