Entering UConn as a French Major, something felt…off…so I immediately began conversing with advisors in the IMJR Program to go over options. I took class upon class to figure out my niche, and it was only in the last year of my education that I found what I needed to study – and it wasn't in the University catalog. "Social Branding and Visual Media", the major that I designed, explores digital marketing and branding techniques to enact social change. This could seem a bit flowery and without real-world application, but I would challenge that it's the exact opposite. With a focus on effective and realistic application and a backbone in research and real-world context, the major's design opened doors for me that I would otherwise have not even known existed.
In March 2019, I was a granted a remote position as the Head Post-Producer and Cultural Liaison for the largest all-female esports organization in Canada: "Team Sailor Scouts." The organization is well-known in the Québec Esports community for its aptitude, inclusion, and level of professionalism. It caters to fans of all class and creed, but mainly to the noted minority in the world of competitive video games: women. Although young women make up 66% of the casual gaming industry, fewer than 2% of signed professional players are women. Additionally, women face abuse on a day-to-day basis within their respective games, the majority reporting having encountered racist, sexist, and homophobic comments regularly.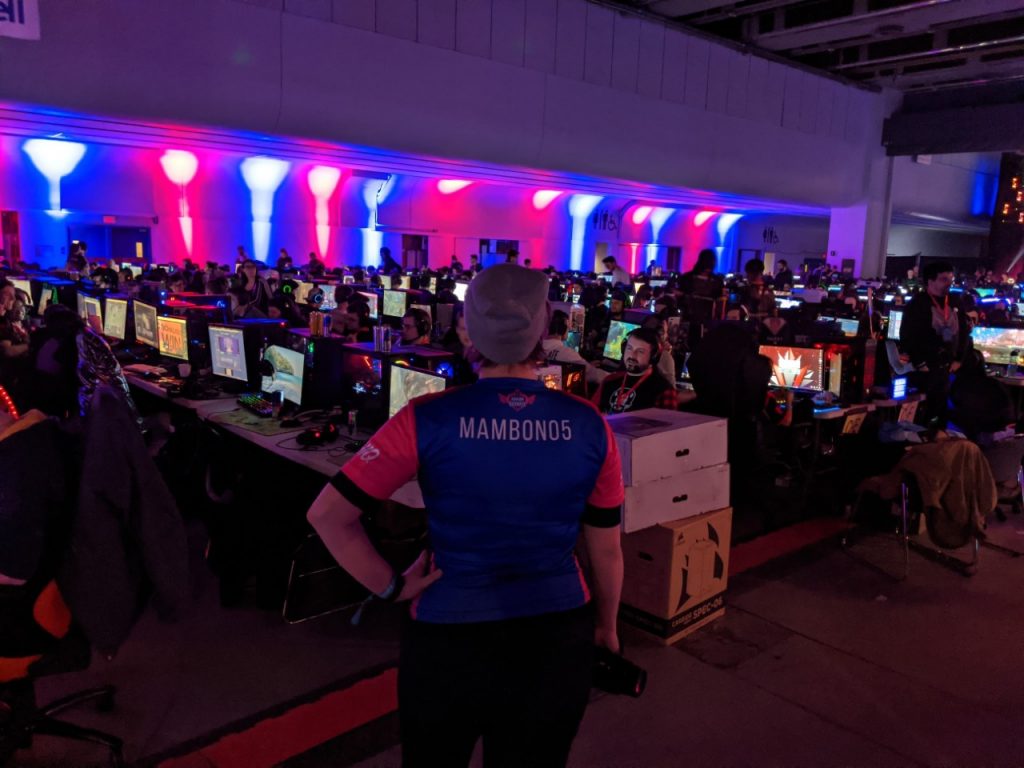 For Team Sailor Scouts, I have created digital assets for our social media pages, advocated for further positive inclusion of women in gaming spaces and the ever-growing industry of esports. We have worked with organizations such as Ubisoft, RDS, Esports Central, Oshko Computers, and the Québec Breast Cancer Foundation to raise awareness and funds for the cause. We have given lectures at schools all over Canada, speaking to both male and female students about erasing stigmas against video games and presenting them as a viable career path regardless of gender. At the moment, I am using intercultural communication skills learned throughout the course of my time in the IMJR program to bring Team Sailor Scouts' message to the United States, where we hope to expand our presence. Creating digital materials, using methods from my coursework, and framing them in a way that could best reach our audience to create change, we've successfully increased our voice and honed it to be loud, clear, and perfectly pitched.
I could not have asked for a better opportunity to have presented itself; finding work that matches not only my two majors, but also one of my favorite hobbies and my personal values, is a very rare opportunity. The one most important piece of advice I can give anyone seeking to enroll in the Individualized Major Program (or even beyond) is to follow your passions, because, at the end of the day, if what you're doing doesn't make you happy, then why do it?
By Emily Côté
IMJR: Social Branding and Visual Media
---