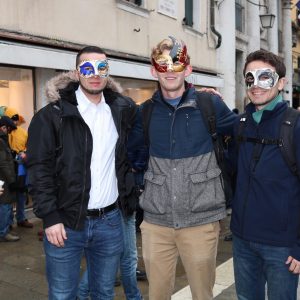 I am a rising senior at the University of Connecticut with an individualized major in Global Finance and Political Economy, which explores the relationships between the public and the private sector and their interactions in the anarchic global environment. I always knew that I wanted to take my studies abroad, and during the spring of my junior year I enrolled at John Cabot University in Rome, Italy. I chose Rome because of my Italian-American background, the courses offered, and the unique opportunities that studying in the Italian capital has to offer.
While in Rome, I took courses in International Business, International Organizations, International Finance, and Italian Language. My instructors were as diverse as the classes they taught, which added to the richness of the experience. It was fascinating to learn about the European Union in one of its founding member countries. One interesting project that I completed was a research study on non-governmental organizations (NGOs) and how their efforts are complementing the work of national governments to solve the world's complex problems. In my International Business course, we completed weekly case studies on European companies to learn about their successes and failures upon expanding internationally. The course in International Finance examined monetary flows, exchange rate fluctuations and their impact on the interwoven global financial system. Learning the Italian language from a native speaker was a fantastic way to immerse more completely into the culture and allowed me to converse with native Italians on a deeper level.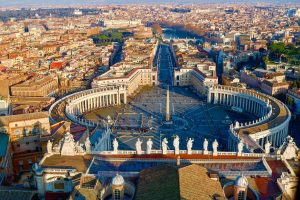 Without the Individualized Major program, I may not have studied in Rome and would not have acquired all of the memories that I will cherish in the future. Throughout my four months in Italy, I made long-lasting friendships with the people with whom I shared the journey. Some highlights from my study abroad experience include: getting an audience with the Pope for Easter mass, hiking to the top of Mount Vesuvius (an active volcano near Naples), grabbing pizza with a cousin who lives in Rome, seeing the Cliffs of Moher in Ireland with my family on spring break, walking through Paris in the snow, attending Spring Fest in Munich, Germany, sailing in the Adriatic Sea along the coast of Croatia, and hiking the five villages of Cinque Terre in northern Italy.
I am incredibly fortunate to have had this life changing experience and would do it again in a heartbeat. The lessons that I learned both inside and outside of the classroom will continue to benefit me as I enter my final year of college and eventually the workforce. If I had just one takeaway from my semester abroad it would be that no matter where you go in this world, there are certain principles that apply universally. Among these are the importance of staying curious, showing kindness to strangers, and having respect for your surroundings.
By Bryce Ciccaglione
IMJR: Global Finance and Political Economy
---