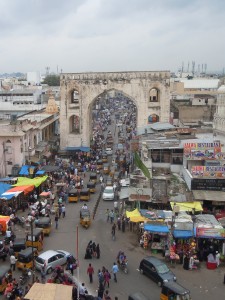 Studying abroad can help you build new knowledge, acquire new skills, and see the world from a new perspective. Experiential Global Learning provides a wide array of high quality programs in every corner of the globe.
If you plan to include study abroad in your individualized major, be sure to select a program that offers relevant courses. Careful research will ensure that you find an appropriate program. The Experiential Global Learning website is a good place to start. Take the time to explore the course offerings for the programs in which you are interested.
Study Abroad Course Approval
Including study abroad courses in your individualized major requires two types of approval.
1. The course needs to be approved for UConn credit by the relevant UConn department.
Carefully review the guidelines listed in the Experiential Global Learning website on how to receive academic credit for the courses you take while you are abroad.
It is best to seek departmental approval for your study abroad courses before you take them. But this is not always feasible. If you seek approval upon your return you will be asked to present not only the course description, but also the course syllabus, copies of the work you completed for the course, and a study abroad transcript or grade sheet.
2. If you would like a course that you took abroad to be included in your individualized major, your faculty advisors and IISP staff advisor will need to approve it as appropriate for your major.
If you plan to include study abroad courses in your major, these must be the equivalent of 2000-level or higher courses at UConn. If the course you are taking is described as an "introduction" or "core" and is the first course in a sequence of courses at a foreign university, then it will likely be assigned 1000-level credit at UConn.